We are specializing in RoRo vessel transportation service for Minibus、Construction Machinery、Truck and Semitrailer etc. RoRo vessel transportation service is the core business of our company with very strong competitive ability. We can provide professional service from China to Southeast Asia、Middle East、all region of Africa、Oceania and South America. Now we have a good cooperation relationship with dozens of global ship owners, who are specializing in PCTC. The routes cover all the PTPC territory, The most timely vessel schedule can be issued, so we can meet the ocean shipping demands of all the vast clients in different time and different ports. Otherwise, Over the years, we have accumulated the full experience in operate RoRo cargo: Equipped with a special pick-up person on the port terminal, who is very familiar with the function of all kinds of the vehicle, so he can do the fully inspect when collect the vehicle; Equipped with a professional maintenance man, he can be available whenever emergency maintenance is necessary, ensuring the cargo to be loaded safety and in time; Equipped with experienced operators in the document area, to make sure of each cargo can be shipped efficiently、quickly and precisely.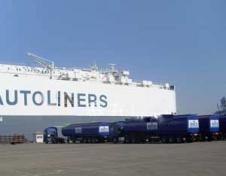 We can provide regular liner break-bulk transportation service in global scope. The transportation of the break-bulk vessel has been developing a large scale. Under the full support of the domestic and overseas owners, we continued to accumulate experience and improve service, provide our clients with the rationalization of transport proposals and high cost-effective transport program. We enjoy a good reputation in the industry, win the numbers customers' satisfaction and recognition. At present, we mainly operate the cargo class as following : ívarious steel pipes, steel plat, hot roll and steel structure; ívarious equipments, including Oil Exploration Equipments, Cement Plant Equipments, Mining Machinery and Chemical Machinery etc; íVarious extra-long, extra-wide, ultra-high, overweight and other large equipment, etc.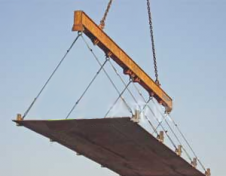 In order to meet the different needs of customers. We can provide the FCL, Open top container, Flat rack container transportation service for the small, low volume, the reular shape cargo. A Comprehensive range of service contain Arranging the trailer, Picking-up(return) the container, Loading(unloading)the container in original and yard, inner lashing, container berthing etc. We will provide more choices for customers .now the main co-owner are:MSC、 MSK、 CSAV、 CMA、 APL、 PIL、 YML、 MOL、 HANJIN、 K-LINE、 OOCL etc.